2021 Track Season D
2021 Track Off Season Begins February 22
We will have a team meeting on February 22. Time and location to be determined based on District and CHSAA protocol.
Updates will be posted on dohertyathletics.org and on Twitter.
Our season officially runs April 26-June 26. The last week being for state qualifiers. More information to follow as CHSAA gives us guidance.
Senior Spotlight #6 Jacob through Orion
Jacob Otero
After high school Jacob plans on attending UCCS. He is planning on studying mathematics or economics. He wants to continue running but to also have fun with it by entering in various races.
Jacob's advice to the younger runners is "The last two years have given me a new found passion for running and made me realize all the benefits of consistency and determination. Stay focused during this time and you will improve greatly and be prepared for the next season."
Nobody is missing this track season more than Jacob. He joined the team only a year ago. In just a year Jacob put in the work and wow did he get fast. He set PR's in a pre-scrimmage workout, just after an injury following a great half marathon race. Jacob was primed for a great track season, but his lifelong racing attitude will serve him best. Jacob's energic rally cheers and fun-loving attitude that percolated to his teammates will be missed.
Pictures won't post today, but here are the write ups for each athlete. The full Senior Spotlight document with pictures is located under the files tab on this website.
Noah Elliott
After High School, Noah plans on earning a degree in communications and business marketing so he can hopefully work as a photographer for North face or National Geographic, or travel the world for non-profits taking pictures for them.
"If I was to give words of advice to the underclassmen or incoming freshman would be two things. The first is to just have fun. There is time to be serious and there is time for fun. More times than not its time for fun. You can't always take everything so seriously otherwise you want to get the results you want to see because you become very hard on yourself and beat yourself up over the littlest things. Just have fun with it, it's just high school sports. The second would be to make friends, and make good friends because the relationships you make here will last a lifetime. "
"Hey coach what are we doing today?" Noah's playful fun-loving attitude comes through in that daily question. He was a leader of the distance team, not only in his speed but in the serious way he attacked workouts. He always had solid feedback from each workout we did that helped the team get better. Noah also raced hard! Which was on display when he puked hard too. Even though he narrowly missed qualifying for state in cross country, I will never forget the toughness of his 2019 regionals race, such an exciting race to watch.
Isaiah Escalante-Garcia
Zay, holds two school records, the 4x1 and the 4x2. 2020 was the year he was going to break the 400 record. Doubtless to say he was on track to break that record. Zay's work ethic was never more evident than in 2019 at state, when he was sick with a severe cold, but insisted on competing in all four events at state. He ended up running 7 races in three days. Two were on the school record 4x1 and 4x2 teams where they finished 2nd and 4th respectively. Another was his third-place finish in the 400. Zay gave everything he had for his team.
Roberto Lopez
Roberto Lopez
Roberto is a late bloomer as a thrower. He tested the waters two years ago. Last year he became a stable thrower with consistent throws. By the end of the year he was getting into a rhythm which we expect to carry him this year to new heights. Roberto was always there to assist the coaches and his teammates. Roberto will be missed next year. We wish him luck with his future aspirations.
Donte Marsh
Donte Marsh is Doherty's 2019 5A CSML High Jump and Long Jump Champion, he also placed 3rd at the 2019 CHSSA Track and Field Championships. Donte lead the state of Colorado with 6 feet, 8 inches in High Jump; heading into the 2020 season he was on pace to clear 7 feet which would have tied the school record.
Donte has a few college scholarship offers, and plans to high jump and long jump in college. He also plans to train for the U20 and U23 Championships and eventually try and make the national team.
In the last three years Donte has embraced that "Not all athletes can be prefect in anything, even champions make mistakes, it's called progress. Once you've made your progress, you make the best of it"
Jaden Martinez
Jaden has been instrumental in several top five state relay top finishes as well as being a member of the school record 4x1 and second in the state last year. His quiet yet strong no nonsense leadership is what every coach wants the young athletes to emulate. Jaden stepped up last year when our top senior sprinter was injured. Jaden carried us through to state to a number two finish in the 4x1.
Jacob Otero
Senior Spotlight #4 Aden through Dillon
Aden Archuleta
Malissa Harbican
After Malissa graduates, She's going to Brigham Young University in Provo Utah. There, she plans on majoring in Wildlife Management and minoring in the Art program.
"I encourage the underclassmen to try new sports and activities. You never know when the opportunity will be stolen from you."
Malissa was a fierce competitor with a smile. She put everything into her practices. Unfortunately, she worked so hard, that it took a toll on her legs. The only way she would not finish a practice was if her coach pulled her and then Malissa would reluctantly rest her shins. She will take this dedication with her through life and doubtlessly will reach stupendous goals.
Try'Lynn Daniels
Good afternoon Track & Field family Seniors,
Seniors, the Athletic Department has received yard signs for each Senior Track & Field athlete. You can expect a call from your events coach or me, Coach Duensing, to let you know we will be stopping by your house Monday between 10:30am and 1:30pm to plant a yard sign. If you are home, come on out and we'll take a picture of you with your sign. If you're not home, we will still plant your sign for you.
See you Monday Seniors.
Coach Duensing
Sam is going to attend Pikes Peak Community College next year.
"I would say for the underclassmen that don't give up so easily, be determined and proud of yourself to do great things in life. And also to try new things and have fun with others and with track."
Sam has been practicing with Doherty Track since her middle school days. She has been honing her sprint skills for seven years. Sam has become a leader during our off seasons as she is instrumental in teaching and running our warm up routine every day. We were so excited to see how that would play out in 2020. Sam's specialty has been the 100 and 200. She earns her letter this year after seven off seasons and three full seasons on the Doherty Varsity team.
Summer XC Training
Doherty Cross Country Family,
Welcome to the 2020 Cross Country season. We spend the Summer months preparing for the ten-twelve week season. This training consists of general fitness and miles. It's a great time to get to know your teammates and the routine we will follow throughout the season including warm up routine, ab and core routines, weekly rhythm of the workouts. This Summer we have three plans in place. Depending on D-11, the city, county, state, and CHSAA, we will move from one plan to another. That plan is found on this website under files TEAM FILES .
Download "Strava" Join "Doherty Distance XC" This is where we as a team keep track of your miles. Everyone with a phone needs to download the free version. If we are virtual during our Summer or any part of the season, we'll need common apps to communicate.

Download "Remind" App and Join

Class Name: "Doherty XC"

Class Code: "@dohertyxc"

Summer Workout Schedule

May you should be putting in miles and sharing on Strava

June-July: See our schedule in our TEAM FILES

August 10 is our first official practice of the Fall. Do not come into the season having not put in the miles, you will be behind and prone to injury as many will try to catch up too quickly.

Fall Meet Schedule is posted under TEAM FILES
We look forward to seeing you this Summer.
Coach Duensing
Go Spartans!
The meeting is on Coach Duensing's Webex
Tell all of your friends who are interested in running Cross Country that we are meeting to discuss off season training over the next three months.
Track News
The Last Uniform Collection Day is Wed. May 6 in the East Lot between 2 and 3pm

Zay signs his letter of intent at 3:30 in the West Lot.
Track Uniform Check In Wednesday May 6
2:00pm-3:00pm
East Parking Lot
2020 Track Season Celebration
https://cssd11.webex.com/meet/robert.duensing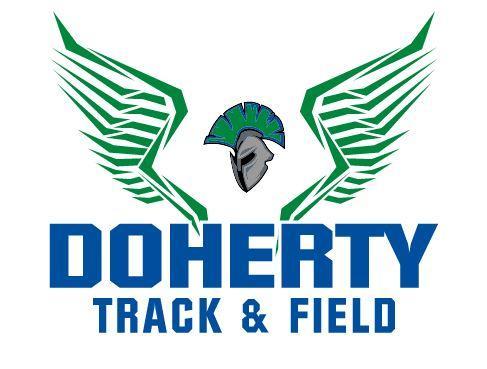 Good morning Doherty Track Family,
After competing in 37 events each meet for four years, the Doherty Track & Field team celebrates the journey each of us made and each of are making to reach that our potential. High School sports are a safe place to learn our limits. We are tested on those limits daily and our teammates, coaches, and parents help us reach the potential we never knew we had. Saturdays have been the proving grounds for overcoming those obstacles. Though the ending of this journey for our Seniors may not be what any of us expected, it is yet another hurdle which we will overcome. Life is full of challenges, as a team, we have learned to face those challenges together and, at times, we have picked each other up. Other times we have allowed you to work through that pain and pick yourself up. In the end, the value of team work in order to make your dream work has been a value we have strove to reach. Our dream for you is to practice getting back up after falling, lean on someone and have someone lean on you and to have a life long love of fitness. It's all about the body and soul.
We will celebrate our Seniors who have put so much into the last four years competing for Doherty Track & Field.
Join us tomorrow, Friday May 1, at 5:00pm for a Senior Track & Field Celebration Organized by your Seniors on my Webex https://cssd11.webex.com/meet/robert.duensing
Coach Duensing
GO SPARTANS!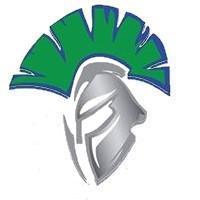 Track Uniform Check In Wednesday 2-3pm
Drop off cleaned and dried uniforms while you are in your car in the East Lot outside the gym doors.
Boys drive up next to curb, Girls in the line away farthest from the curb.
Any uniforms not turned in will become an obligation, Checks payable to Doherty High School
$35 for Singlet Top
$25 for Shorts
$45 for Warm Up Jacket
Track Week 9 April 27-May 2
Spartan T&F. This is our final week of Track as we were cancelled last week. We had only 9 practices and not meets making it difficult to have a culminating awards dinner. Instead of team awards given by coaches this season, we will have paper plate ceremony on Webex ( https://cssd11.webex.com/meet/robert.duensing ) Friday evening at 5:00pm. This is a one hour ceremony to celebrate our 30 Seniors. We won't have paper plates for the other 75 underclassmen. Instead we will all join in the celebration of sending the Seniors off with paper plates. The Seniors are in charge of this celebration. Seniors are making paper plate awards for each other. You can cook whatever you want and make it a banquet.
( https://cssd11.webex.com/meet/robert.duensing )
Tuesday: Seniors Webex at Noon ( https://cssd11.webex.com/meet/robert.duensing)

Wednesday: UNIFORM TURN IN AT DOHERTY IN THE EAST LOT 2:00PM-3:00PM ( You will drive up and drop off without leaving your car and you will not be allowed to stay in the parking lot ) See diagram under files on this website.
Team Meeting Monday April 27 @ 1:00pm
Join us for team meeting on Monday to go over the closing of our season
https://cssd11.webex.com/meet/robert.duensing
Spring Sports Season Is Canceled
Spartan Track&Field. I'm sad to announce the Spring season is canceled. I will have more information on how we will proceed with collecting uniforms and with other questions you had at the last Webex meeting. I will post updated information to our website here along with the date and time of our next Webex meeting.
Letter from CHSAA
To CHSAA Member Schools:
We have proceeded with cautious optimism, holding on to a thread of hope that the spring season would be able to realistically resume, knowing that the health and safety of our sports communities would dictate our course of action. It was our hope to be able to create the memories because we understood what it meant to our high school communities -- especially seniors -- statewide.
Around the nation, more than 30 other state associations have made the difficult decision to cancel their spring season. We hoped that Colorado medical and health data would provide reassurances that we could go in a different direction. Unfortunately that will not be the case. The spring 2020 season is canceled due to the ongoing COVID-19 pandemic which is affecting communities across the world.
Since March, we have continuously sought advice from state leaders, medical professionals, educational administrators and facility managers at the state and local levels to assess the probability of conducting statewide events this spring in a manner that would uphold safety mandates and recommendations.
On Monday, Governor Polis announced a transition to "Safer at Home" guidelines, which included the cancellation of in-person learning for the remainder of the school year. The decisions to cancel the spring season aligns with these new guidelines.
We convened a meeting of the Sports Medicine Advisory Committee on Monday evening. The group came to a consensus, and stated: "It would be impractical and irresponsible for the Association to move forward with a spring season in the next weeks or even the summer months."
It is with this information -- the inability to ensure operations under the protective guidelines, statewide accountability and public safety through all high school events -- that the Association has canceled all performances, festivals, competitions, regular season and culminating CHSAA-sanctioned spring activities and athletics for the remainder of the 2020 season, ending on
June 1.
This decision, unlike the many decisions our office makes over the course of a year, has been extremely difficult because we are personally connected as former participants and officials, current parents and grandparents of graduating seniors, as well as educators and members of our high school communities.
The guidelines, as outlined in previous CHSAA spring moratorium communications will be in place until June 1, even if federal and state guidelines are relaxed. The Association will not sanction or conduct events after June 1. Local school districts will determine building usage during this time, and after June 1.
After June 1, all decisions regarding student and coach contact, virtual workouts, virtual tryouts and eighth-grade contact will be made at the local level. The CHSAA Board of Directors, Sports Medicine Advisory Committee and staff strongly recommend that federal and state guidelines are adhered to after June 1. We continue to maintain that public safety and monitoring of data points must take precedence over the desire to conduct activity and athletic practices, camps, scrimmages or events.
Our hats are off to the many seniors that have shown maturity and resolve as their culminating year of high school has been impacted beyond activities and athletics due to this worldwide COVID-19 pandemic. The Class of 2020 will not be forgotten. Our fingers are now crossed and our hopes are that the Association will be able to conduct a fall season with some level of normalcy. Our office will be entirely focused on contingency plans for the 2020 fall season and beyond, should they be needed.
We will continue to communicate as state, local and health agencies keep us informed of new public health guidelines.
Rhonda Blanford-Green
CHSAA Commissioner
Track Week 8
Keep up the good work of getting those workouts in. This week we are upping the percentages and increasing the intensity. Five weeks left in the season, we are training to be ready, in case we have a chance to compete in May. Enjoy our Senior Spotlight on Fox 21 Sports
Suspended season 2020 Week 8: April 20-25
Sprinters & Jumpers
Make sure you begin each practice with a
8-10 minute run
Movement prep
Speed prep
YOU CAN SUBSTITUTE ANY WORKOUT WITH A TREADMILL OR TRAIL RUN OF
5 x 6 Minute runs where every minute you run easy for 1 minute 40 seconds then 95% for 20 seconds
Monday April 20, 2020 (Intensive Tempo)
5 x 300m @90-95% (300's at your 400 target time) with 50 m pickups(All out, it will hurt) .30 after you finish each 400. Then 10 minute recovery between repetitions.
PR Goal 400 time 300 Workout Target Time
.49 .39
Boys .52 .42
.55 .45
.58 .48
Girls .62 .52
.66 .56
.68 .58
Easy 10 minute cool down
Stretch 1 Minute per stretch position
Tuesday April 21 (Recovery and technique)
4 x 150m in and outs (50/50/50) Stride pattern development at own easy pace
Ab routine
Wednesday April 22: (Intensive Tempo)
8x200 @ 85% walking 200 recovery between repetitions.
Boys: .29-.33 ea. 200 Girls: .32-.36 ea. 200
4x50m absolute speed
Long stretches 1 minute per stretch at held positions
Thursday April 23: (Recovery)
Recovery Day stay off your legs
Friday: April 24 (Absolute Speed) Wind at your back
2 * 100 = 200
3 * 60 = 180
3 * 40 = 120 Slight downhill 3% grade Or strong wind at your back
3 * 30 = 90 Slight downhill 3% grade Or strong wind at your back

KOAA 5pm Monday April 13

Senior Spotlight Zay Escalante

Track Week 7:April 13-19

We hope you are all well. Stay in shape and be ready in case CHSAA re-opens the Spring season. Make sure you have a daily routine which includes Family, Self, Friends, School, and Track Training. Here are the workouts for this week.

Suspended season 2020 Week 7: April 13-19

Sprinters & Jumpers

Make sure you begin each practice with a

8-10 minute run
Movement prep
Speed prep

YOU CAN SUBSTITUTE ANY WORKOUT WITH A TREADMILL OR TRAIL RUN OF

5 x 6 Minute runs where every minute you run easy for 1 minute 40 seconds then 95% for 20 seconds

Monday April 13, 2020 (Intensive Tempo)

7 x 300m @80-85% (300's at your 400 target time) with 50 m pickups(All out, it will hurt) .30 after you finish each 400. Then 3-5 Minute recovery between repetitions.

PR Goal 400 time 300 Workout Target Time

.49 .49

Boys .52 .52

.55 .55

.58 .58

Girls .62 .62

.66 .66

.68 .68

Easy 10 minute cool down
Stretch 1 Minute per stretch position

Tuesday April 14 (Recovery and technique)

4 x 150m in and outs (50/50/50) Stride pattern development at own easy pace
Ab routine

Wednesday April 15: (Intensive Tempo)

8x200 @ 85% walking 200 recovery between repetitions.

Boys: .29-.33 ea. 200 Girls: .32-.36 ea. 200

4x50m absolute speed
Long stretches 1 minute per stretch at held positions

Thursday April 16: (Recovery)

Recovery Day stay off your legs

Friday: April 17 (Absolute Speed) Wind at your back

2 * 100 = 200
3 * 60 = 180
3 * 40 = 120 Slight downhill 3% grade Or strong wind at your back
3 * 30 = 90 Slight downhill 3% grade Or strong wind at your back

Suspended season 2020 Week 6: April 6-1
We don't know what each week has in store for us, so as always, we have two items we can control: Our Attitude and Our Effort.

Our Attitude: Be the light in someone else's life. Contact a teammate, contact a coach, contact a friend, contact a family member. Be present
Our Effort: Set up your daily routine which includes yourself, your family, your friends, your school, and your fitness. Be present.

We miss you all. From the Doherty Track & Field Coaches, we are thinking of you every day and we hope you are all well!

Go Spartans!

Sprinters & Jumpers

Make sure you begin each practice with a

8-10 minute run
Movement prep
Speed prep

YOU CAN SUBSTITUTE ANY WORKOUT WITH A TREADMILL OR TRAIL RUN OF

5 x 6 Minute runs where every minute you run easy for 1 minute 40 seconds then 95% for 20 seconds

Monday April 6, 2020 (Intensive Tempo)

4-150 w/50m pick ups 150 @Controlled speed maintain form, 20 sec. rest, then 50m all out
3-350 w/50m pick ups 350@80% controlled speed maintain form, 20 sec rest, then 50 m all out
Easy 10 minute cool down
Stretch 1 Minute per stretch position

Tuesday April 7 (Recovery and technique)

4 x 150m in and outs (50/50/50) Stride pattern development at own easy pace
Ab routine

Wednesday April 8: (Intensive Tempo)

8x200 @ 85% walking 200 recovery between repetitions.

Boys: .29-.33 ea. 200 Girls: .32-.36 ea. 200

4x50m absolute speed
Long stretches 1 minute per stretch at held positions

Thursday April 9: (Recovery)

Recovery Day stay off your legs

Friday: April 10 (Absolute Speed) Wind at your back

2 * 100 = 200
3 * 60 = 180
3 * 40 = 120 Slight downhill 3% grade Or strong wind at your back
3 * 30 = 90 Slight downhill 3% grade Or strong wind at your back

Track & Field Update

The coaching staff hopes all is well with you and your families. You are in our thoughts every day. Feel free to contact your coaches and teammates to just check in and say hi. Seniors, send coach Duensing a picture of you competing in a Doherty track uniform. If you don't have one, take a picture of yourself in the track uniform and send it to Coach Duensing along with 1-3 sentences on what you plan to do after high school as well as 1-3 sentences in words of wisdom to the underclassmen.

As you may have heard, our season has been postponed through April 30. Below is taken from a letter sent out by CHSAA giving a little insight.

Per state and local extensions on school closures and mandatory social-distancing, the CHSAA Spring Activities Moratorium has been extended to April 30th. Please know that this will be the last possible extension that will be acceptable before a definitive decision will be made on spring activities.

Guidance will be given for next steps on how activity/athletic programs can operate for the remainder of the year on or until the first Sunday prior to Memorial Day should spring activities be canceled.

Stay Well Spartans!

Dear SPARTANS and Parents:

I hope this communication finds you well, and that you and your families are staying safe mentally, physically and emotionally in this strangest of times. I wanted to reach out, as there is so much uncertainty with everything going on, so this email comes from a combination of sources: me, CHSAA, and our D11 AD. Please do not hesitate to reach out if you have questions, or if you are in need of assistance in any way.

As you perhaps saw yesterday, CHSAA has extended the moratorium period on athletics and activities until April 18th, which is in accordance with Governor Polis's order to shut down public events/places for 30 days, so exactly one month from now. As you well know, everything at this point is up in the air—and is the central reason that CHSAA has not even begun the decision-making process as to what spring sports look like if we do, in fact, get to come back on April 18th. It makes sense, with an ever-changing situation such as this one—there isn't a reason to suppose what seasons might look like when we aren't even sure if those dates will hold fast, so please be patient with them as they are trying their best to support all of their constituents. I will continue to communicate any changes with you.

That being said, coaches are still going to post workouts and communicate with your kids remotely, but I and others have communicated with them extensively that they are not to gather kids in groups, or have captains/athletes gather kids in groups—this is absolutely against what has been asked of us to this point. But I would ask, for ALL of us, engage in some sort of physical activity—as parents of athletes, you know the positive effects of exercise on the psyche, and for kids who are used to engaging in sport to go without that endorphin boost for a month is just not good, so please, engage in something with them, and our coaches posting workouts is an excellent way to do that as long as you feel safe in engaging in those workouts!

Some of you have asked about spring sports refunds, so at this point, I am copying directly from an email sent to us by Chris Noll, D11 athletic director:

Participation Fees:

With us not knowing what the seasons will look like, we are going to pause on an answer with this. There are so many different things that could happen with all of this, we are going to pause, and make a decision at a later time!

There are SO MANY questions floating right now and please know that I, along with your building level athletic director will work on those questions. What does this do to RPI? When we come back on April 18, are we going to jump straight back into games? Will the season be extended? What happens if one team plays 10 games and one plays 15 games? Is there a chance the entire season will be cancelled? In times like this, kids and parents look to coaches and our approach needs to be simple. Everyone needs to take a deep breath and relax. Questions will be answered in due time. We need to encourage our families to be safe! Relax…

For my senior athletes and parents: I am so disappointed for you—I can't empathize…I've never been in a situation when I was healthy enough and ready to compete when I haven't been able to, and this is so unfortunate. I guess we can rest in the thought that what is supposed to happen will happen, but that doesn't make it any easier for those of you who were anxiously waiting to participate in your final senior season. For that, I am so sorry. And even as I say that, encourage yourself and your kids to be leaders—the younger athletes on your teams will respond how you respond, and you consistently have shown yourselves to be capable of handling far more than others give you credit for. Hold your heads high, stay positive, and understand that we see you and know what you are dealing with, and we appreciate you entirely.

Thanks all; I appreciate all of you. Stay safe, exercise, enjoy time with your kiddos, patronize small business if you can, and please let us know if you need anything!

Respecfully,

Stephanie Leasure

Athletic Director/Business Manager

Doherty High School

Twitter: @DHSAthletics

Guidelines to Keeping Up with Workouts

Spartan Harriers,

When our home, school, exercise, and social routines are dramatically changed by national emergency, we find ourselves reassessing our priorities. Each of us will prioritize differently. Please, take some time to set aside everyone pulling at you and assess your own priorities. Your family is your guide.

Wherever track fits into your priority list is fine with your coaches. The suggested workouts we are posting, are just that. There are set up to keep you in tip top track shape. You need to clear your workouts with your parents or guardians, as they know best how to keep you safe and healthy. Communicate with your coaches, but don't feel it is required. We care about you and want to hear from you to know you are well. We know that intelligent exercise is important to the whole health of the athlete.

I've given you a link to an article in Runners World on guidelines to follow when running during this pandemic.

Stay well and we will see you when this passes.

Coach Duensing

Go Spartans!

Colorado High School

Activities Association

14855 East 2nd Avenue

Aurora. CO 80011

(303) 344-5050

Issued: March 17, 2020 Contact: Bert Borgmann

Telephone: (303) 344?5050 Laikyn Cooper

Fax Number: (303) 367?4101 FOR IMMEDIATE RELEASE

PreRel#27-19-20

Important CHSAA COVID-19 Update

Aurora, CO – The Colorado High School Activities Association, following the most recent recommendation of state and federal health officials, has announced changes in the spring sports and activities schedules.

"In light of Governor Jared Polis' announcement Monday (March 16) afternoon where new restrictions were mandated to slow the advance of the COVID-19 virus narrowing the minimum standards for public gatherings, we are announcing that the Association will follow the guidelines that went into effect at 8:00 a.m. today and will remain in effect for 30 days," CHSAA Commissioner Rhonda Blanford-Green said. "This media and school advisory is to keep the membership apprised of the latest decisions from the CHSAA office."

These updates include:

The Spring Sports moratorium is extended through April 18. CHSAA encourages schools to set stricter standards on student gatherings outside of the high school.
All CHSAA Music Events have been cancelled for 2020.
The CHSAA Hall of Fame, scheduled for April 14, has been cancelled.
The CHSAA Legislative Council meeting, scheduled for April 15, has been postponed pending changes in the public gathering restrictions.
The State Speech Tournament and Student Leadership Advisor U have been postponed until later in the spring pending changes in the public gathering restrictions.
The CHSAA office will remain closed until March 30, with staff working remotely from home.

The CHSAA will recognize individual participants from the CHSAA State Basketball Championships with a memento in the coming weeks to recognize their leadership and resolve during that week.

National and state decisions related to the COVID-19 virus are changing daily, even hourly, so new updates will be posted on CHSAANow.com and communicated via email to schools and media.

Track Week 5 March 30-April 5

We hope all is well you and your families. We are still moving forward to the April 20 resuming of our season. Keep in shape through the workouts posted below for sprinters. Workouts for Sprinters Distance and Throwers are found under our files links here THE LINK TO WORKOUTS.

SPRINTERS

Make sure you begin each practice with a

8-10 minute run
Movement prep
Speed prep

YOU CAN SUBSTITUTE ANY WORKOUT WITH A TREADMILL OR TRAIL RUN OF

5 x 6 Minute runs where every minute you run easy for 1 minute 40 seconds then 95% for 20 seconds

Monday March 30, 2020 (Intensive Tempo)

4-150 w/50m pick ups 150 @Controlled speed maintain form, 20 sec. rest, then 50m all out
3-350 w/50m pick ups 350@80% controlled speed maintain form, 20 sec rest, then 50 m all out
Easy 10 minute cool down
Stretch 1 Minute per stretch position

Tuesday (Recovery and technique)

4 x 150m in and outs (50/50/50) Stride pattern development at own easy pace
Ab routine

Wednesday: (Intensive Tempo)

8x200 @ 85% walking 200 recovery between repetitions.

Boys: .29-.33 ea. 200 Girls: .32-.36 ea. 200

4x50m absolute speed
Long stretches 1 minute per stretch at held positions

Thursday: (Recovery)

Friday: (Absolute Speed) Wind at your back

2 * 100 = 200
3 * 60 = 180
3 * 40 = 120 Slight downhill 3% grade Or strong wind at your back
3 * 30 = 90 Slight downhill 3% grade Or strong wind at your back

Track Week 4

We hope all is well with you. During this national emergency, we believe that routine can be beneficial. We are posting workouts under the files tab on our website . Do your best to keep in tip top shape as we are still planning on having our next team practice on Monday April 20.

Sprinters and Jumpers

Suspended season 2020 Week 4

Monday March 23, 2020

7 x 300m @80-85% (300's at your 400 target time) with 50 m pickups(All out, it will hurt) .30 after you finish each 400. Then 3-5 Minute recovery between repetitions.

PR Goal 400 time 300 Workout Target Time

.49 .49

Boys .52 .52

.55 .55

.58 .58

Girls .62 .62

.66 .66

.68 .68

Easy 10 minute cool down
Stretch 1 Minute per stretch position

Tuesday

4 x 150m in and outs (50/50/50) Stride pattern development at own easy pace
Ab routine

Wednesday:

8x200 @ 85% walking 200 recovery between repetitions.

Boys: .29-.33 ea. 200 Girls: .32-.36 ea. 200

4x50m absolute speed
Long stretches 1 minute per stretch at held positions

Thursday

Friday

2x400 the hard way or 1 x400 hard way with 4 – 40m starts on straight away, then 4- 40m starts on curve.

Sprint 100, walk back 50, Sprint 100 walk back 50, continue this until you complete the 400. This will be 700 meters. 10 Minute break between sets.




https://dohertyathletics.org